Along with its natural splendours and rich cultural heritage, Europe is home to numerous well-known businesses and brands. Any well-known brand on the market today—Siemens, BMW, Lufthansa, BP, Volkswagon, etc.—has its headquarters in a European country. 
Therefore, it should be no surprise that international students are swarming to Europe to pursue careers in some of the most in-demand jobs on the continent. The top countries with maximum number of Indian working professionals are Saudi Arabia, USA, Canada, UK and UAE.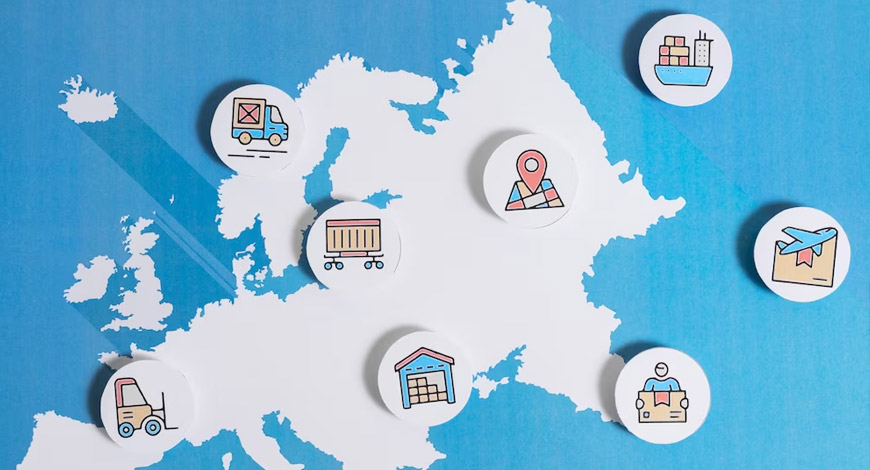 This brings us to the core of this post: 6 professions in Europe that demand Indian talent.
This post is devoted to looking for in-depth, most in-demand jobs in the next 2022 for Indians. So without much ado, let's begin our journey.
Europe: The Job-Ground for Indian Talents
Before we delve into the top job options in Europe, one question that needs to be addressed is why Europe is the new "job ground" for Indian talents.
Some career choices in Europe are highly in-demand, such as healthcare, hospitality, logistics, e-commerce and technology. These industries have huge openings, and businesses that operate in these industries are constantly looking for non-EU candidates. Perks like better work environment, handsome pay packages, better career progression etc., are increasingly attracting foreign talents to migrate and work in European nations. Most importantly, an
English-speaking nation makes it more attractive for foreign workers. In other words, being proficient in English is enough to secure a job offer.
Learn more about the unique career choices in Europe here. So, the options are pretty huge for international students to apply.
The difficulty of obtaining an H-1B visa (in the US) is the second most important factor influencing Indians to choose the in-demand jobs in Europe in 2022. Due to a lack of native labor, European nations like Germany, Ireland, the Netherlands, Georgia and the Czech Republic provide a simple visa application process for non-EU applicants. Indian techies are paying more attention to this situation as they consider Europe a tech career paradise. Italy has claimed a leading role due to the emergence of highly industrialized regions like Veneto, Lombardia, and Piemonte, among others. The medical and IT industries are in high demand in these areas. Special opportunities are offered to Indian students studying in Italy to work with leading Italian businesses eager to tap their talent.
The news of massive yearly migration to Europe would be evident if we turned the pages of the newspapers. Large-scale immigration from India to Europe also occurs because of the high standard of living on the continent.
6 Most in Demand Jobs in Europe 2022
Here is the list if you are also considering joining the league of international candidates looking for in-demand jobs in Europe 2022. We have sorted out the top 6 most in-demand jobs for Indians in Europe.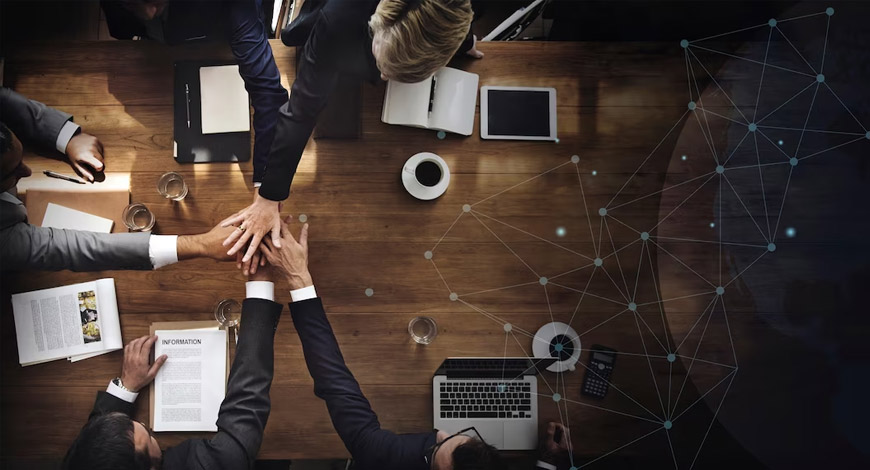 Image Credit: Potential net job growth 2018-30 from Mckinsey
1. Healthcare
This is perhaps the top career option for medical grads dreaming of pursuing a career abroad. European nations like the UK and Germany, among others, offer the best jobs in Europe for healthcare professionals (non-EU medical students). A vast gap between the demand and supply of medical professionals in these nations has paved the way for thousands of Indian doctors and nurses to work across EU nations. It is unsurprising to find Indians in fields like caregivers, nurses, GPs, etc. Easy visa process, world-class work environment, handsome pay packages, and a better living standard are some factors that have played a major role in pushing candidates to transcend national borders for the European nations.
Let us add one more fact that will boost your resolve to pursue a career in healthcare in Europe: "India is the world's largest source of nurses after the Philippines."
2. Hospitality
The hospitality industry has seen a rise in the number of jobs available to Indians in Europe.
The 2020 pandemic has hardest hit the global hospitality and tourism sector, but it is now regaining its former allure. This sector is enormous and provides various career options in hotels, restaurants, bars, airlines, and other businesses. So it won't be incorrect to say that a degree in hospitality management can give you access to the most in-demand jobs in the future.
 Thanks to the wide option of tourism across Europe, international students can get their hands on their dream hospitality jobs. European nations like Switzerland, the UK, Germany, Switzerland, and Italy are among the top destinations that offer lucrative options for qualified Indians to opt for hospitality jobs.
3. Construction
According to the European Centre for the Development of Vocational Training (CEDEFOP) reports, there is a shortage of skilled laborers in the STEM field. Approximately 40% of the construction industry in European firms is experiencing hiring slowdowns. In EU countries like France, Poland, and Romania, there is an increasing need for building framers, machinery operators, tradespeople, and other ancillary workers. This is good news for Indians because it means that in the coming years, more than 60% of the country's working-age population will probably be able to fill the labor shortage in these EU nations.
4. Social Workers
Indians can find lucrative employment in the social work sector in Europe. Similar to the most in-demand job opportunities in the healthcare industry, the EU nations also employ foreign talents in this sector. To meet the growing demand for social work, this industry constantly needs staff and employees. For instance, in the UK, qualified candidates can work as health and social workers according to their qualifications. And organizations including NHS trusts,  Oxfam, HelpAge International, and so on recruit health and social care workers with EU as well as non-EU backgrounds. One can also get employment opportunities via recruitment agencies.
 A career in social work can be very promising if you are someone who enjoys interacting with people from various cultures, backgrounds, etc. You won't work in a routine setting but rather in a dynamic one and create a safer, healthier, and more suitable community for all its residents.
5. IT
You can thank the development of IT innovations for the recent surge in job demands in this industry. The IT sector offers some of the most in-demand European job opportunities for Indians. And why not? Nearly all organizations are moving toward fully digitizing their systems. Massive digitization creates a huge need for IT specialists, especially in countries like Germany, Sweden, Switzerland, etc. However, despite the rising demand for their services, IT experts are still hard to come by in the EU, making them a great choice for most in-demand jobs in this sector. Additionally, Indians are becoming a human supply of tech graduates. To work in the IT sector and be accepted in European countries, however, you must have a STEM background and a university degree.

6. Engineer
Last but not least, in-demand job opportunities in Europe are for qualified engineers.
In European nations, engineering graduates have promising career prospects. A huge demand is seen for emerging engineering fields aside from the traditional ones. For instance, according to reports from eeNews, Europe, Germany, and Romania experienced the highest increases in demand for AI engineers. Systems Engineering, which had 3,759 vacancies and was in high demand throughout the UK, came in second. Systems engineers are actually in high demand throughout Europe. Aside from the UK, the following nations offer the most in-demand jobs in System Engineering in Europe:
Switzerland
Turkey
France
Sweden Finland 
The following engineering specialties are in high demand in the EU:
Java Development
System Administration
Software Engineering
Electronic Engineering
Key Takeaway
Working in the EU is, without a doubt, a sensible option. Checking out the most in-demand jobs in Europe in 2022 is smart if you want to advance your career and establish yourself. However, be sure to conduct thorough research beforehand. Update your resume to reflect your most recent professional accomplishments. Doing this allows you to locate the most suitable job position for yourself. If you are the one looking forward to expand your career internationally, IndieTalent can help you land there smoothly. We offer language training, location support, documentation support as well as post placement support to ensure that you make a successful global career.