As technologycontinues to make its presence felt in the pharma industry, the hiring trends for the industry in 2023 has evolved gradually. Know more about it here.
How is Technology Shaping the Pharma Industry and its Hiring Trends
The pharma industry is embracing technological advancements like never before to keep up with the demand scenario. In light of the above statement, the industry needs to create a workforce of the future. Technological integration requires major shift in the workforce skills and to adopt new ways of working.
Pharma is a billion-dollar industry that relies on cutting-edge technology to stay ahead of the competition. From drug discovery and development to manufacturing and marketing, pharma relies on a complex network of suppliers, laboratories, and manufacturers to help it stay on the forefront of the latest medical breakthroughs.
As the pharma industry continues to grow and evolve, it's important to stay up to date with the latest trends in order to remain competitive. In this article, we'll take a look at how technology is impacting hiring and recruitment within the pharma industry, and what that means for both employers and job seekers.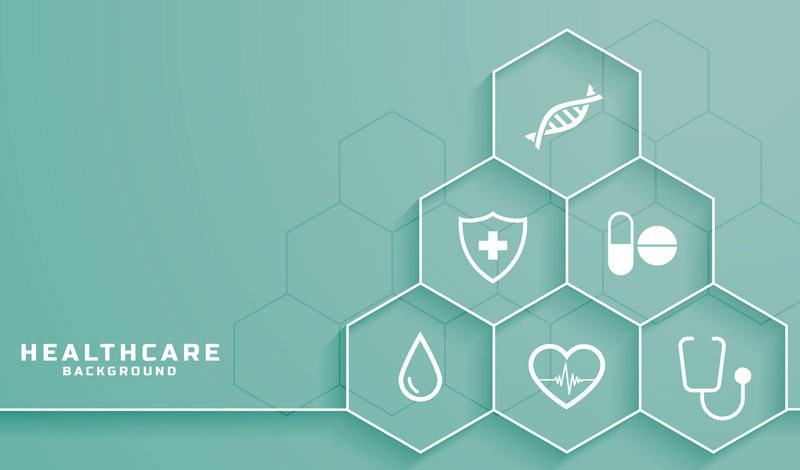 Consider 5 top benefits of building a pharma career in 2023
A respected growth-filled profession
Pharma industry is filled with opportunities that ensure consistent growth. This sector requires professionals who are highly trained and qualified, so it is a rewarding profession for those looking to make a long-term career. Professionals in this field have the chance to work with cutting-edge technologies, develop new medicines and treatments, and help people lead healthier lives. The pharma industry also offers competitive salaries and benefits that can help you advance your career.
Steady industrial growth ensures well-paying jobs
The recent industrial growth in pharmaceuticals has been beneficial to those working in the pharma industry in India.  The pharmaceuticals industry is also expected to register a CAGR of 10.70%, in the coming years (2022-2027). It also flourished during the pandemic, largely due to the efforts of the government.
With the growth of the industry, there has been an increase in demand for skilled personnel and more jobs are being created. This means that those who are employed in this sector can expect better wages, better career prospects and more stability.
Employees at companies like Biocon, Cipla, Sun Pharma and Ranbaxy have seen their salaries rise with the industrial growth and it is expected to continue as the Indian pharma industry continues to expand. Apart from this, many employees have also seen a rise in other benefits such as health insurance, housing allowance, transport allowance and even higher bonuses.
Overall, steady industrial growth ensures well-paying jobs for many in the pharma sector, making it an attractive option for those looking to make a career out of it.
Rich opportunity for a stable career
The pharmaceutical industry is one of the most stable and secure industries in the world. Despite global economic fluctuations, the demand for pharmaceutical products remains relatively constant. This provides a rich opportunity for those seeking a stable career in the industry.
In recent years, technology has played an increasingly important role in the pharmaceutical industry. From developing new drugs and treatments to streamlining manufacturing and distribution, technology is reshaping the way the industry operates. This has led to a growing demand for workers with technical skills and experience.
If you're interested in a career in the pharmaceutical industry, now is an excellent time to start exploring your options. With technology playing an increasingly important role in all aspects of the industry, there are many exciting opportunities available for those with the right skills and knowledge.
No risks of cyclical ups & downs
The pharmaceutical industry is one of the most important and innovative industries in the world. It is responsible for developing and manufacturing life-saving and life-changing medications. The industry is constantly evolving, and new technologies are shaping the way that drugs are developed, manufactured, and delivered to patients.
One of the biggest trends in the pharmaceutical industry is the move toward personalized medicine. This approach to drug development takes into account a patient's unique genetic makeup, lifestyle, and environment when designing a treatment plan. By tailoring treatments to each individual patient, we can more effectively target diseases and improve outcomes.
Another trend that is reshaping the pharmaceutical industry is the use of big data. With unprecedented access to large data sets, we can now identify patterns and correlations that were previously hidden. This information can be used to develop new drugs and diagnostic tests, and to improve existing treatments.
The pharmaceutical industry is also being affected by developments in artificial intelligence (AI). AI is being used to automate tasks such as target identification, lead optimization, and chemical synthesis. This technology has the potential to significantly speed up the drug development process and make it more efficient.
Enjoy a wide variety of career options
The pharmaceutical industry is evolving rapidly, and with that change comes new opportunities for those looking to enter the field or advance their careers. One of the most significant changes is the way technology is impacting the industry as a whole.
From developing new drugs and treatments to streamlining manufacturing processes, pharma companies are increasingly relying on technology to stay ahead of the competition. This shift has created a demand for workers with technical skills, especially in areas like data analytics and software development.
If you're interested in a career in pharma, here are some of the most in-demand jobs especially related to technology in pharma:
Data analyst: Pharma companies are sitting on a goldmine of data that can be used to improve everything from drug development to marketing and sales strategies. Data analysts help turn this data into actionable insights that can drive real results.
Software developer: As more and more pharma companies move towards digital platforms and applications, there's a growing need for software developers who can build custom solutions. If you have experience in coding and software development, this could be a great career path for you.
Project manager: With so many moving parts involved in launching a new drug or treatment, project managers play an essential role in keeping everything on track. If you're organized and detail-oriented, this could be a perfect fit for you.
Explore the list of pharma job openings from2COMS that spans entry level jobs to specialty roles including pharma researchers, drug developers, and more.