Using cutting-edge technology and procedures, BPO partners and businesses arecontinuously aiming to improve their operations. Hire enthusiastic customer support executives in both voice and non-voice operations from 2COMS today!
BPO is the fastest-growing sector, where India acts as its capital. India excellently positioned itself in the early 1990s to meet this need and continues to be a significant player in the offshore call centre outsourcing sector.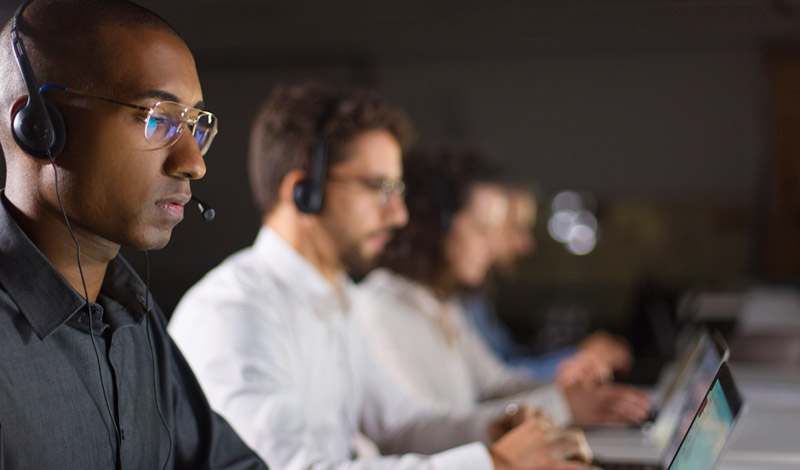 According to statistics, India's BPO industry performs about 56% of the world's business process outsourcing. The BPO sector in India has already hired more than 74,400 People, and in the near future, it is anticipated that this number will rise to over 1.1 million. To be a part of this rapidly growing workforce and make your future, we at 2COMS are listing some exciting job openings in the BPO industry.
Job description
We are looking for a customer service associate voice who can respond to incoming consumer enquiries in person, by phone, or by email in a timely and professional manner. The job requires you to assist clients in understanding the goods and programs and build a good rapport by assisting them.
Requirements
Any Graduate degree
Previous experience is a plus
Trained computer skills
Able to work in flexible timings
Multiple language skills
Ability to explain complex things in a simple manner
Capable of recommending products and services to customers
Job description
Urgently require customer service professionals for voice process for attending calls and resolving customer queries. We are seeking passionate individuals willing to make a career in customer support. Freshers are also welcome.
Key responsibilities and requirements
Willingness to work in the Voice process.
Good English communication skills (both speaking& writing).
Open to working the night shift.
Answer incoming inquiries and direct calls to the appropriate extensions.
Reply to calls and emails from customers within 90 seconds.
Assist customers in all enquiries related to their needs and handle all customer interactions with the utmost courtesy and professionalism, meeting special requests whenever possible.
Job description
We are looking for a committed and experienced Customer Support Representative to provide outstanding services to our customers. In this position, you will be in charge of answering client questions and resolving client issues via chat, email, or phone. Also, you will be required to keep correct client records and search for improvements to streamline processes. Experienced candidates as well as freshers may apply.
Job roles and requirements
A minimum of 6 months experience in the customer service field.
A high school degree or graduate in any subject.
Excellent skills in communication and maintaining consumer relationships.
Keep up with the company's offerings, offerings, and customer service guidelines.
Document consumer contacts by compiling the documentation and distributing information to interested parties.
The ability to use Google Sheets and Docs tools, Microsoft Office and CRMs is a major advantage.
Job Requirements
Urgently required candidates to offer technical assistance for resolving IT problems, incidents, issues, requests, and inquiries from clients. Candidates will be accountable for giving accurate and timely updates and information on assigned issues and service requests. They will also be in charge of the prompt escalation of situations that cannot be resolved in a timely manner or that require vendor or third-party help.
Job Qualifications
Graduates in any field.
Preferably with at least six months of relevant job experience (ideally in a contact centre or technical field) OR non-bachelor/non-graduates with at least three years of college and one year of work experience.
Excellent IT knowledge and skills Interest in offering clients and end users technical support and help via phone, chat, and email.
Excellent written and vocal English language abilities.
Technical skills and time management.
Job description
Urgently seeking executives for an International Voice Process Position where they will handle calls from clients in many nations, primarily the United Kingdom. The work entails providing technical help when a customer calls to address a problem, as well as providing product and service support.
Job Requirements
Any graduate.
Proficiency in English speaking with fluency.
UK accent is preferable.
Ability to work in rotational and night shifts.
Providing resolution to queries of International customers and solving their issues.
Basic computer and technical skills.
Willing to go the extra mile to satisfy the customers.
1-year experience in the field preferred.
Get a kick-start to your career or boost your future job prospects with 2COMS. Apply to your respective fields by forwarding your resume to our e-mail id. Be a part of the greatest workforce industry in India, and grow your career in the BPO industry with 2COMS.