Why Online Learning Is Cost-Effective In Higher Education
For the last two years, our perspective towards the world has changed, due to the Covid-19 pandemic. There have been disruptions in every industry, including the education sector.
Online learning or e-learning has become the new "cool" in this sector. It has benefited society in multiple ways- reducing paper usage and traveling needs, increasing flexibility, and so on. But the most effective benefit we are enjoying is the cost-effectiveness of online learning over traditional education.
Experts agree that the results of online learning are comparable to or, even, better than face-to-face instruction. Online learning in India is expected to grow by $14.33 billion between 2020 and 2024, with a CAGR of 21%. Additionally, when compared to conventional schooling, online learning can save up to 70%.
Let's focus on how can online learning reduce the costs of higher education
The Cost-Effectiveness Of Online Learning
The term "online learning" refers to learning that takes place over the internet. It refers to e-learning, online education, virtual learning, and other similar concepts.
India's education industry is witnessing significant developments because of technological advancements. The restrictions on educational institutions due to the pandemic have made the use of the internet unavoidable. Students have begun to rely on online learning methods, which has benefited them in a variety of ways.
Among all other advantages, online education has almost eliminated the need for the things required in the traditional model of education. Online education has eliminated costs involved in:
Traveling
Attending physical classrooms
Extra tuition fees
Expenses on textbooks, etc.
Hence, we can say that the cost-effectiveness of online learning has affected us in more than one way.
How Online Learning Reduces the Cost of Higher Education?
Learners choose to pursue online education for several reasons, including affordable course fees. In the following sections, we will be analyzing how online learning reduces the cost of higher education in more direct ways.
No need to pay charges for physical classes
Undertaking a course does not limit expenses to tuition fees. There are other associated charges, like infrastructure fees, development charges, hostel fees (in some cases), and so on. All these extra charges inflate course fees to a drastic level.
Students, in India, can expect to pay somewhere around ₹72,000 to get enrolled in a professional course. With general courses, the mean average expenditure could be around Rs 5,240 and Rs 16,308 in rural and urban areas.

source: Average expenditure on courses per student from CARE Ratings
Online or virtual classes relieve this money pressure from learner's shoulders. Learners can choose their preferred course and undertake it anytime and from anywhere. They do need to spend money on classroom fees, training charges, etc.
A study conducted at the University of British Columbia reveals that converting four large lecture-style courses to online delivery would reduce the number of classrooms occupied at peak hours by 15%. This will cut the need for paying charges for physical classes by the same percentage.
Elimination of transportation costs
The online learning approach also saves money on transportation.
But how?
Well, due to flexible accessibility, students do not need to travel to any educational institution to attend classes. They need to login to the course site and study. Unlike the traditional classroom system, students can access the information innumerable times, from any location, at no extra cost.
No need for physical books and course materials
According to the CARE Ratings, in India, textbooks constitute around 20% of total expenses on education. Online education can reduce this expense.
The new learning system is designed in such a way that learners do not need to buy any physical textbooks or course materials. It is the online course provider that sends every essential study material via emails, posts, etc.
Certain online platforms also offer free access to e-libraries and e-textbook rentals. Also, online audio books, videos, slide shows, and storybooks suffice the need for physical books. Furthermore, online learning reduces costs by making educational resources available under Creative Commons licenses. As a result, students can access "open" use and adaptation of learning materials without any royalty.
In this context, India has implemented open educational resources (OER) to make online learning materials accessible via OpenCourseware websites.
Cloud Education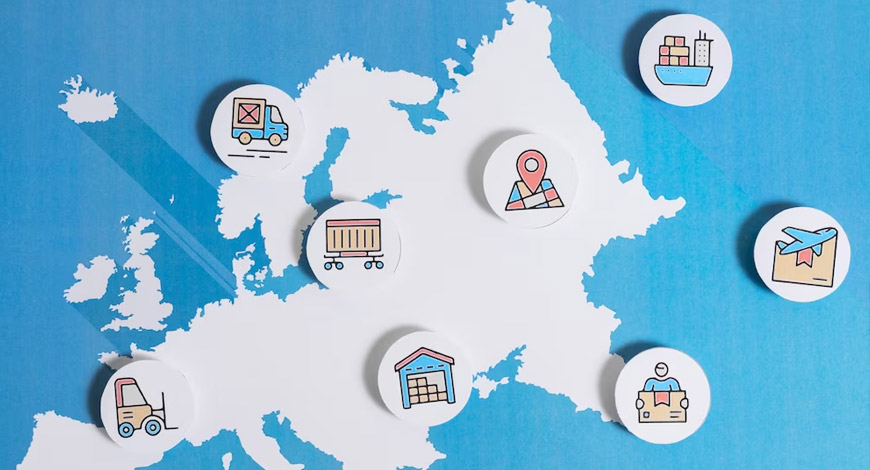 Online learning system welcomes a host of advanced technologies that make them cost-effective. It offers easy reproduction and distribution of content over different platforms. Students do not need to pay any extra fees to get access to their modules. All they need to do is log in to the course website and undertake their lessons.
That said to make these possible, online course providers are touching the "cloud".
When we say touching the cloud, we mean it!
Cloud-based education services are gaining a considerable boost nowadays. It has made access to lessons easy and data storage easier. Compared to managing a physical data center, cloud migration supports a virtual IT ecosystem. It helps educational institutes to
Reduce data storage costs
Limit data center management
Boost remote learning system
Enhance the implementation of Software as a Service (SaaS)-based solutions
Various payment options
The cost of online learning is far more affordable than traditional education. It has a flexible course structure and fees option. Students also get the option of installment payment for their courses. This, in turn, eliminates pressure from their wallets and paves ways for better budget management.
Course pooling and sharing
Another option to cut the cost of online learning is to pool and share courses. Nowadays, institutes provide online instruction through platforms like Zoom, Blackboard, and MS Teams, in exchange for a small registration fee. Virtual learning platforms are comparatively cheaper than traveling physically to learning institutes. This reduces the overall cost of higher education.
Furthermore, students can use these platforms to locate and access free online courses and programs with flexibility. They only need to log in and use the virtual platform to attend classes, training, tests, and other events paying nothing.
Indirect Cost-Effectiveness of Online Learning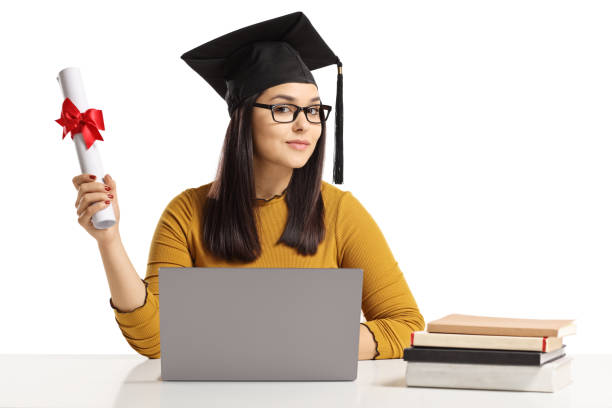 Usually, we focus on the direct cost-effectiveness of online learning systems. But there is something called indirect costs of education. What about those? How online learning reduces the indirect costs of education?
Indirect costs include costs that are referred to as overhead expenses. We cannot always calculate them in economic terms. Indirect costs often involve time, study-life balance, etc.
Until now, we have examined how the online education system reduces the direct cost of higher education. Now, we will emphasize cost- reduction on intangible things.
The persuasion of an on-campus higher-level course may need students to leave their employment. This limits their career and earning opportunities, adding to their financial load. In other terms, students enroll in higher education at the cost of their employment. But studying online allows them to attend virtual classes without disrupting their work pattern. They can pursue their education in their free time.
Single parents who want to pursue higher education are also forced to pay more for child care if they opt for offline courses. The online degree models can give them the freedom to learn at their own pace while still allowing them to maintain a home-study balance.
These are some reasons that an online learning system can be beneficial, and affordable. Actually, under this new system, education has become barrier-free and cost-effective to a great extent. There are various degree programs available at an affordable rate suitable for higher education. Most online colleges provide financial aid to college students.
The Takeaway
Quality education does not mean focusing on how much it is affordable, but also how it is facilitating adjustments with the current state of life. distance learning systems focus on both these aspects. It can be said that online learning can reduce the cost of higher education as additional costs like transportation and physical books are no longer required. It is here to stay for long and make learning a better and more affordable process without compromising quality education.
FAQs
1. Is online learning more cost-effective?
Yes, an online learning system is more cost-effective since it eliminated expenses on factors like:
Textbooks
Course materials
Transportation
Tuition fee
Exam fee
Institutional charges, etc.
2. Why students can pay less for their online courses?
Different online courses are available at different charges. Students can pay less for their lessons if they choose courses according to their budget. There is no rigidity.
Most importantly, students get the options for scholarships and installments. Above all, most virtual learning platforms come free of cost like Zoom, Google Meet, MS Teams, etc.
3. Is online education going to disrupt the fee structure of the education sector?
Yes, it already has. Students that opt for online learning sessions need not pay extra tuition fees, conveyance fees, and other costs.
4. Why online learning is cost-effective?
Online learning takes place in a virtual environment. It means there is no need to invest money in classroom building, personnel management, instructional tools, and so on. This enables online educators to provide e-learning classes at a lower cost than offline colleges and universities.
5. Is online education going to disrupt the fee structure of the education sector?
Yes, it already has. Students that opt for online learning sessions need not pay extra tuition fees, conveyance fees, and other costs.