Top 10 Careers to Pursue After Retail Management Course
The Indian retail sector is a lucrative one. India's structured retail sector grew by almost 50% between 2012 and 2020. It accounts for almost 12% of the retail market.
Furthermore, by 2025, this industry is predicted to increase at a 15% compound annual growth rate (CAGR) to reach 18%. These stats make pursuing the retail management course an appealing option.
The expansion of the retail sector has provided a wealth of job opportunities for retail management aspirants. To be certified, an MBA in retail management is not a mandate. A diploma in retail management or a retail management certification course from an affiliated institute will also suffice.
This post will dissect and go over the various career paths available to those interested in retail management. Our hand-picked list of retail job prospects will let you have a better grasp of which one to pursue and why.
Top-10 Careers to Pursue in the Retail Management Sector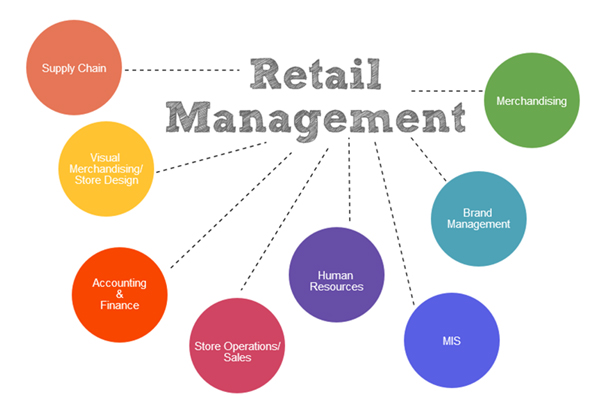 Retail management aspirants could enter the field and choose their professional path. Yet, one would need a flair for the retail business and its workings to succeed.
Here are the top-10 career opportunities available after completing the retail management course.
1. Management Trainee
After earning an MBA in retail management, one can start working as a management trainee. As a trainee, one can learn technical skills that are necessary to grow in the field of retail management. They can earn money as well. It is more relevant in a paid apprenticeship program where one can gain hands-on experience in merchandising, advertising, inventory, etc.
2. Business Owner
After completing a retail management course, starting your own business could be an amazing idea. One of the best ways to begin your own business is to open a retail start-up. Thanks to its booming nature, the Indian retail sector provides a favorable start-up environment for entrepreneurs. Also, the rise of social media influencers and celebrity brand ambassadors has given the country's retail business a new lease on life.
3. Product Developer
A bachelor's degree in retail management can open the oath of product development. Product development entails the creation of commercial and industrial products. As a developer, one must focus on the product's design, technical, and functional elements. Besides, a retail employee in this profession is also expected to ensure that the product is workable for the business.
4. Store Manager
One of the most common retail career opportunities is a store manager. A store manager oversees the operation of a store and collaborates with other employees to meet the annual sales target. To get into this sector, you'll use a diploma in retail management. In addition, online retail courses and certifications from reputable online course providers are also available, which can be pursued with flexibility.
5. Sales Manager
A sales manager's job is a stepping stone to sales leadership roles. One can begin as a sales manager, overseeing the day-to-day management of sales employees, and ensuring that sales targets are met. They can progress up the corporate ladder to become sales directors, vice presidents of sales, chief revenue officers, etc. To succeed in this career, one must have leadership and interpersonal skills and a degree in retail management.
6. Supply Chain Manager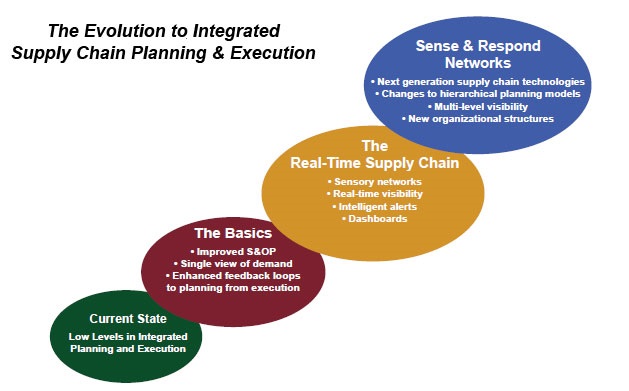 Supply chain management is an entry-level position in theretail career path. To begin, one can work as a warehouse employee, dispatcher, or other similar positions. Eventually, one could go into a warehouse management role, corporate management department, and so on. Project management skills and an understanding of finance are necessary to advance in this sector.
7. Warehouse Manager
The warehouse manager job is excellent for you if you want a challenging job with various tasks. Here, you'd collaborate with various stakeholders to guarantee that products are received and maintained. To be eligible, you need a bachelor's degree in retail management. Completing a retail management certification course would also suffice.
8. Merchandiser
A merchandiser handles the look of products and their supply in various stores. Besides, a retail sales merchandiser collaborates with manufacturers and suppliers to better promote a product. This position necessitates managerial and organizational skills and familiarity with the retail industry. In this profession, the average annual pay is around INR 3,70,000.
9. Customer Care Executive
Choose the profession of customer care executive if you have excellent verbal communication skills and are a problem solver. This position requires you to communicate with consumers to assist them with their purchases. Also, you'd be asked to give product and service details, accept and cancel orders, create refunds, maintain track of transactions, etc.
10. Field Sales Executive
The field sales managers manage the client interface. The professionals are also assigned monthly or annual sales targets. They are also expected to generate new business while retaining existing customers by providing improved service and product deals.
The Takeaway
By 2024, experts expect the Indian retail business to be worth over US$1.25 trillion. Hence, pursuing a retail management course and establishing a career in this sector is quite rewarding. We hope our post has given you a better understanding of the various job options accessible in the Indian retail sector. It is indeed a fascinating field that can assist one in climbing the corporate ladder.