The Indian pharmaceutical industry is growing faster. It is also gaining traction in terms of offering career scopes. But why?
Why jobs in the pharmaceutical industry is a top choice in the Indian market?
We have learned so many things from the past pandemic. And the terms "pharma" and "pharmaceutical" have been mentioned countless times. This global epidemic has renewed the pharmaceutical industry on a global scale. Although this industry is old, recent events have renewed our understanding of its operations and the career options it provides.
The pharmaceutical industry is concerned with discovering, developing, manufacturing, and marketing pharmaceutical medications. This industry's R&D department works on inventing new pharmaceuticals to cure health problems and make human lives better.
In this post, we will see why the Indian pharmaceutical industry is a top choice in career-making. And why it's gaining traction among students and job seekers.
Indian Pharmaceutical Industry
Before delving into why jobs in the pharmaceutical industry are gaining traction, let's check the industry's current state.
India is gaining recognition and reputation for various reasons. And, undoubtedly, one of the reasons is its pharmaceutical industry. The pharmaceutical market in India ranks third globally in terms of size and fourteenth in terms of worth. As a result, the industry was identified as its "sunrise sector" in the most recent Union Budget for 2022.
This industry fulfills over 50% of the global demand for vaccines. It is also the biggest provider of generic medicines. So it goes without saying that this industry is rapidly evolving and has a bright future.
As per Dr. Reddy's reports, the Indian pharmaceutical industry is increasing at a CAGR of more than 10%. Also, according to a FICCI-PWC report, this sector would be valued at $65 billion by the end of 2022. In fact, the number of pharma businesses working with Active Pharmaceutical Ingredients (API) in India is predicted to rise by a full 16% during the next five years. The API industry has a yearly turnover of about 2 trillion US dollars. Also, it has over 57,000 manufacturers and employs over two million people. Doesn't it sound promising?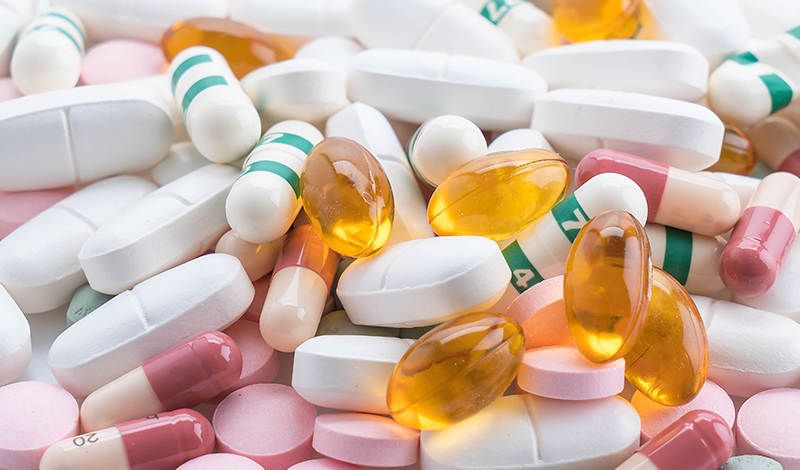 Why Jobs in the Pharmaceutical Industry is Promising?
"The Pharmacist is an indispensable link in the chain of national health protection. If we do not have the pharmacist, it would be necessary to invent him". – President John F. Kennedy
Here are some reasons you should consider if you are considering stepping into this industry. Some of the high-paying jobs are available in the major pharmaceuticals in India. The biggest pharmaceutical firms, including Dr. Reddy's, Sun Pharma, Cipla, and others, are constantly looking for top candidates in this field.
So, without further ado, we list the main factors that make careers in the Indian pharmaceutical industry so promising.
Handsome Pay package
We're all working to get paid. Thus, when it comes to picking a career, the "money factor" is one of the most important. Let us inform you that the Indian pharmaceutical industry offers competitive pay packages. But, you should know that the amount you will be paid will depend on your degree of training and expertise. Thus, better opportunities and salaries are given to you as you gain more knowledge.
Having stated that a few of the cushy careers in this sector include
Research scientist
Regulatory affair
Biotechnology consultant
Quality assurance or control
Drug inspector
Medical Representative, etc.
Research Scopes
There will be enough research scopes because a significant part of this industry depends on research and analysis. Thus, if you own the knowledge and skills, you can also work in the industry's development sector. This will give you the scope to learn about and find novel medications, vaccines, and other things. You can also handle client complaints, create documentation and SOPs, observe and develop fresh, creative ideas, and find new ways to generate revenue for the company. An R&D manager in India can make, on average, Rs 12.0 lakhs a year.
Job Growth
The pharmaceutical market is constantly evolving. You will always have room to advance in your career because of increasing FDI inflows, improved industrial techniques, digitization, and value-added services. We have already mentioned that the Indian pharmaceutical business is expected to grow at a CAGR of over 10%. Besides work opportunities, the growth will improve the industry's scope for R&D opportunities. Do you need any additional assurances regarding the potential for job growth?
Job Satisfaction
Working in the pharmaceutical industry does not entail mundane tasks. This industry's various departments significantly impact people's lives, which is really satisfying. It goes without saying that you will feel grateful for your profession when you realize you are making a difference in millions of lives. This feeling acts as an intangible reward that motivates you to work harder and better.
Diversification
The pharmaceutical market is widespread over the world. There are many scopes to diversify your career, even if you start your career in the Indian pharmaceutical industry. The pharmaceutical profession allows you to learn about new medicines and innovations worldwide, which is another benefit. You can also have the scope to learn about and see how various pharmaceutical businesses operate in this industry.  Your knowledge base and job abilities may subsequently be improved as a result.
Courses that can Get You Jobs in the Pharmaceutical Industry
Before pursuing a career in this industry, students should be familiar with the pharmacy courses available. So, if you want to work in this industry after graduation, these courses can help.
Diploma in Pharmacy or D Pharma- A 2-year program
Bachelor in Pharmacy (BPharm)- A 4-year program
Master of Pharmacy- A 2-year program after graduation
Doctor of Pharmacy- A 6-year program
The Bottomline
So, what is the bottom line? Well, it is that jobs in the pharmaceutical industry are highly lucrative.
If gain the right skill, you can open a plethora of options for learning and development in this industry. Not only that, but you will impact millions of people's lives and work to make them a better place to live. This is both respectable and satisfying. To summarize, the pharmaceutical industry is diverse. So, there is a position for every skilled person. So why not try your hand in this industry? Want to learn more? Click here.