Working abroad has been popular in recent years. With many benefits, overseas work prospects entice a large segment of our society. And why not? After all, great earnings and a comfortable standard of living are important at the end of the day. 
So, if you're about to finish your degree or diploma program and are looking to work overseas, you'll need a proper road map. You can't just wake up one day, open your laptop, start looking for overseas job openings and expect your application to be accepted.
We have created this post for individuals who want to pursue the right international career opportunities and need help. Continue reading to learn about the steps and how IndieTalent can be your mentor.
Working Abroad: The Trend
Many people wish to live and work overseas. People usually move in the quest for better job options, more affluent living for their family, and various other reasons. The IOM World Migration Report 2020 states that as of June 2019, there were a projected 272 million migrants worldwide, 51 million more than in 2010. International migrants currently account for around 3.6% of the world's population.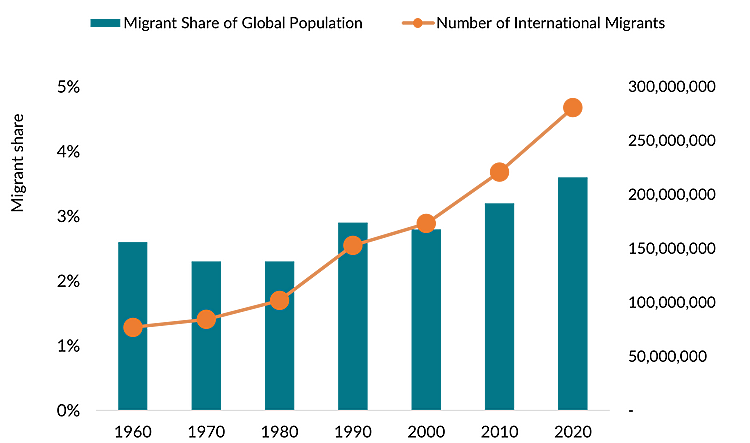 Since it is now more popular and affordable to relocate for employment or studies, a similar trend can be observed among Indians. In fact, India has surpassed many other countries as the world's leading source of international migrants. The vast Indian diaspora can be located all over the world. Among other regions, the Middle East and Western countries have been popular international employment destinations for Indians. The states with the highest emigration rates are Uttar Pradesh, Bihar, Tamil Nadu, and Kerala.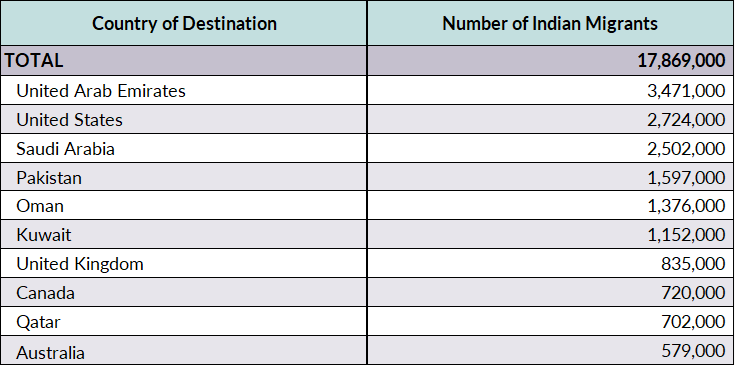 Steps-By-Step Guide to Land with Your Dream International Job Opportunity

We've all considered working abroad at some point in our lives. But wishing for it and receiving an international employment offer are two entirely different things. The second occasion is required to actualize this dream. So, how can you apply for and land your dream foreign job?
Job Hunting
The first step in applying for international career opportunities and searching for vacancies at desired position. You can start by visiting job boards/portals and search for your desired position. When looking for a job overseas, you can visit IndieTalent, one of the best site that  connects job searchers with prospects worldwide.
Submit CV/Application
After reading the job description and skills required, click on the link in the preceding point and apply by uploading your CV/completing the online form/signing to apply through the organization's portal. You can learn everything you need to know about a particular job before applying.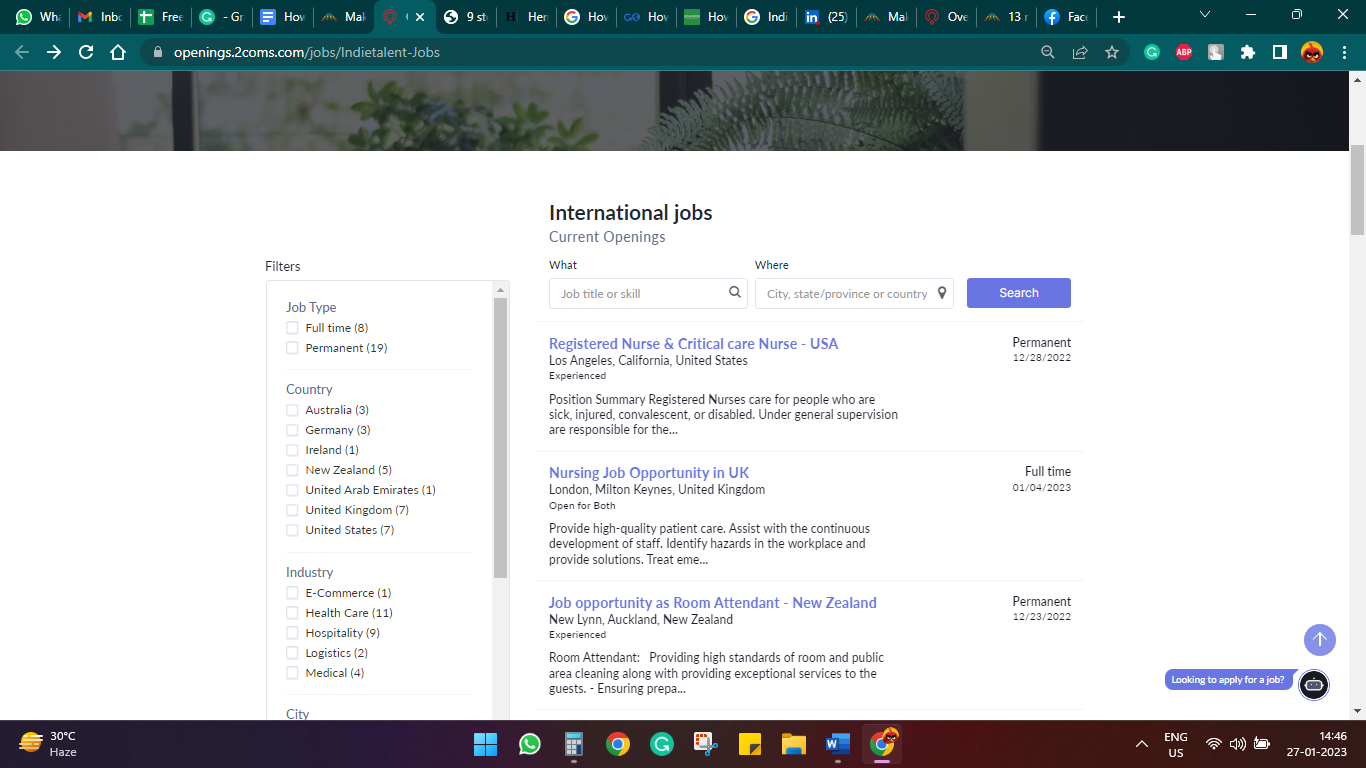 Screening and Counselling
When you apply through IndieTalent, you will be contacted by an executive for a preliminary screening. The executive will learn more about the your experiences, demands, objectives, and aspirations during the screening and counselling process. You will also get assistance to go through all open positions listed on the website's job board. IndieTalent's service will assist you in understanding your potential and will introduce you to additional international career opportunities based on your abilities and expertise.
Language Training
Moving abroad may need the acquisition of foreign languages. This is especially true if you work in nations such as Germany or France. As a result, if this is the case, IndieTalent will assist with language learning. Before beginning your job abroad, you will receive foreign language training to improve your language skills. Get full guidance on OET or IELTS if you are looking forward to crack it!
Migration Support
Congratulations if you complete all the above steps! It is now time to move to another country. It is critical to have a guiding map before venturing out. But don't worry, because you can get proper guidelines to prepare for your journey. IndieTalent provides full fledged migration support to candidates willing to make a glamorous global career. 
Interview
 Every business has its own set of methods and procedures. So, interview processes will differ from one organization to the next. You may expect at least one or two phone interviews and completion of language, soft skills, and computer literacy tests. You may also be invited to take part in a video interview.
The Job Offer
If your application is chosen and the company decides to recruit you, you will receive a job offer from them straight. Furthermore, you will be notified of the start date of your new position. Your journey does not end once you depart your home country. The new country has a long way to go. As a result, you will undoubtedly require assistance there as well. IndieTalent can assist you in this aspect. We will assist you with finding and settlement once you arrive in your chosen country.
Post-Placement Support
Most candidates reach the new country at least 1-4 days before their new international job begins. So, they can use those days to get used to their new surroundings and explore their new city. It may include the place of the job, time, contact information, and dress code. IndieTalent can help them in this regard as well. To ensure a smooth transition into their new position, IndieTalent executives will assist the candidates in communicating with their new employer with all information they need.
The Takeaway
So there you have it—our perspective on the step-by-step guide to finding a suitable job abroad. Going abroad is always an exciting process. But things might get messy if you don't know how to do it well. Therefore, it is always better to follow guidelines from the start of the process. Likewise, IndieTalent can help you realize your ambition of finding your ideal international career option. From researching your target country and networking to writing a standout resume and acing the interview, IndieTalent walks you through each stage of the process.