Everything You Need To Know About The UK Skilled Worker Visa
Wondering how to obtain UK Skilled Worker Visa  overseas sitting in India? Here is everything that you need to note about getting a UK skilled worker visa.
"Of all the books in the world, the best stories are found between the pages of a passport."
UK has evolved as one of the countries offering the best employment opportunities for people out there. The esteemed government of the UK has introduced the point-based immigration system on 1 December 2020. Immigrants now have the opportunities to score points and get the highest-paying jobs. The points-based system has made immigration and visa applications easier for non-UK residents. Another major change was that the Tier-2 (General Visa) which was the main immigration route has been replaced by the UK skilled worker visa.
Skilled workers are those talented people who have acquired certain skills, knowledge, and training required to apply for a job. For example- engineers, doctors, investors, entrepreneurs, accountants, teachers, cooks, and scientists are some examples of skilled jobs.
UK Skilled Worker Visa- An Overview:
The only entry point for the non-UK residents was by applying for the General Visa- Tier 2. But according to the new policies people will now have to apply for a UK skilled worker visa. People who are already working with the Tier-2 visa will see no further changes in their visa and are eligible to apply for the skilled worker visa.
The UK skilled worker visa will now allow employers/recruiters to hire eligible candidates for skilled jobs. The visa allows you to work and stay in the UK if you have a job offer from an approved employer. Under the visa, the skilled workers are shortlisted based on the shortage occupation list and can stay in the UK for up to 5 years. Some of the benefits of having a UK skilled worker visa include-
Not only you but your spouse can also work on that visa.
There is no limit for people moving to the UK on that visa.
Healthcare professionals such as nurses and doctors will have the benefit of fast-track visas.
Durable partners, spouses, and dependants can come along on this visa.
The major attributes of the UK skilled worker visa are the same but there are some slight changes.
Massive roles are now eligible for the sponsorship as the minimum skill level has been reduced from RQF Level 6 to 3.
The employers shall now not conduct a Resident Labour Market Test. The applications should be genuine and meet the eligibility criteria.
Earlier the cooling-off period of 12 months and a maximum stay of six years was required under the General Visa. These restrictions have now been removed and the process has been made flexible.
Eligibility Criteria For The UK Skilled Worker Visa: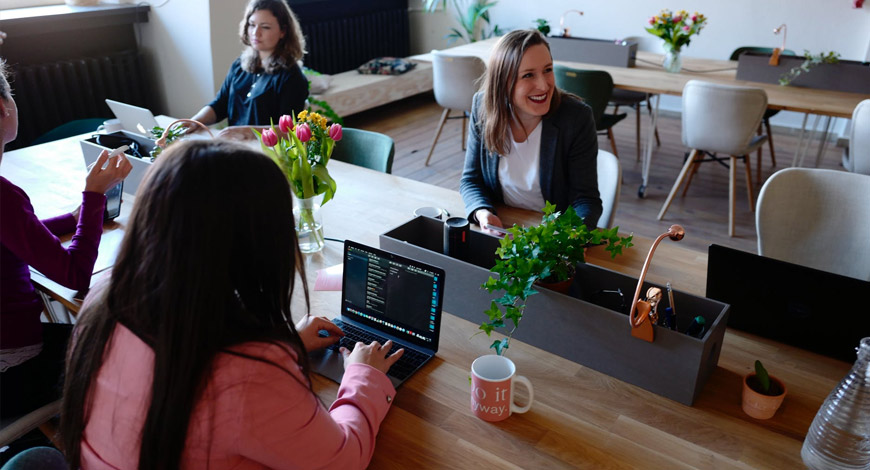 There are various sets of rules and requirements which set as the eligibility criteria for a person to apply. To apply for a UK skilled worker visa you need to qualify all the pointers mentioned below:
You need a total of 70 points to be able to apply for the jobs and meet the skills, and salary requirements.
You ought to have a Bachelor's degree or 2 years of skilled work experience.
A job offer from a UK employer approved by Home Office is mandatory.
The job offer must be for required minimum skill of RQF 3 or above.
You must pass the English language requirement i.e. of B1 level.
You also have to qualify the minimum salary threshold of £25,600 or whatever minimum salary your particular job requires.
Necessary Documentation For Visa Application:
Every Visa or a legal application has a set of documents which are required to be submitted. Here is a list of mandatory documents which you need to submit while applying for a UK Skilled worker visa.
A valid passport or any other legal document that proves your nationality and identity
Your COS [Certificate of Sponsorship] reference number
Evidence of your English language expertise
The job title, occupation code and your annual salary
Name of the employer and his sponsor licence number
Keep in mind to keep an extra copy of these documents along with original ones. Without these documents your visa application will be rejected.
How Can Indians Apply For UK Skilled Worker Visa:
If you have passed the eligibility criteria then you can apply for a UK skilled worker visa. Here is a step-by-step process.
Get a qualified job offer from a UK employer approved by Home office
Meet all the pointers listed in the eligibility criteria
Collect your supporting legal documents and apply for a UK skilled worker visa
You will have to confirm you identification through biometrics. Carry extra passport size photographs
It is advised to apply for the visa three months before your first day at job
You can apply for the visa from outside the UK, and inside UK. Some people apply to extend their current visa or to switch to a different visa. If you are applying for a UK skilled worker visa from outside the UK, you can expect the results within 3 weeks. On the other hand, if you apply from inside the UK it might take up-to 8 weeks to get the final decision.
The UK is a country full of job prospects from technical, health care, IT and other major fields. Increases salaries, flexible healthcare facilities and exquisite lifestyle. IndieTalent with an experience of 29+ years has helped thousands of candidates to get one step closer to their dream job. Explore various options available on IndieTalent for skilled and unskilled job opportunities. Reach out to us and get your UK skilled worker visa without any hassle.
Frequently Asked Questions:
1. How much is the cost of applying for a UK skilled worker visa?
The fee ranges from £625 to £1423 depending upon the tenure. Also you will have to a healthcare surcharge of £624 per year.
2. Is ielts mandatory requirement for UK skilled worker visa application?
IELTS is not necessary for the visa application. The language requirement can be met by the UK Naric report for Bachelor's or Masters.
3. Can I apply for the visa if I am 20 years old?
The age limit for applying a UK skilled worker visa is 18 years.
4. Is education free for children of work visa holders?
Yes. The education of children below 18 years of age is free for holders of UK skilled worker visa.
5. Is there any alternative for Ph.D people?
No. There is no biases based on the degrees. Everyone filing the application has to have 70 points to qualify for their favourable job.
6. Can dependant spouse work full time?
Yes. The spouses of the UK skilled worker visa holders can work full-time.
7. How much minimum balance should you have in your bank account for visa application?
You must possess atleast £1,270 in the bank account to express that you can survive in UK. You must have the funds for atleast 28 days.