An organization thrives not just because it makes revenues, and acquires clients but also because it maintains a strong human resource base. If one examines any successful global firm, one will observe the prevalence of a diversified workforce.
It means the staff will belong to different nations, cultures, backgrounds, etc. In a nutshell, such firms value diversified staff. Cultural diversity has always been an important factor in managing a global workforce. To begin with, a diverse workplace benefits both employees and employers. So, what is its role in a global workforce? We will answer this question in this blog. We will uncover the roles of cultural diversity in the global workplace.  
Cultural Diversity: What Is It?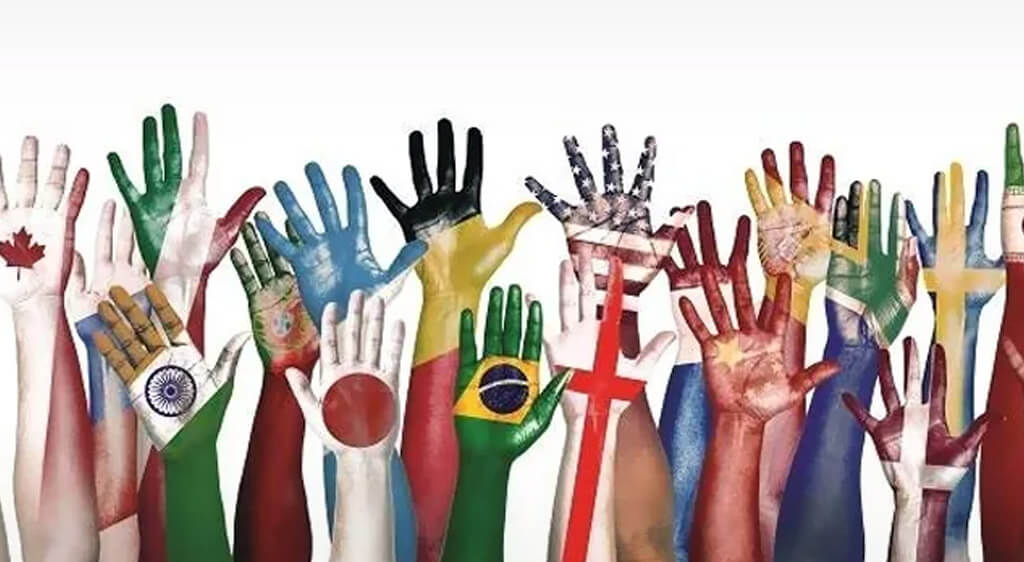 They say, "Strength lies in differences, not in similarities." And the differences in a workplace create diversity. Diversity can be of several types. It can include geographical, cultural, ethnic, and racial diversities, to name a few. When different people come together to form a workforce, expecting "diversity" is mandatory. But of all other types, we are here to focus on cultural diversity.
So, what is cultural diversity?
To quote the Oxford dictionary, "the existence of a variety of cultural or ethnic groups within a society." When we put this definition into a workplace, it becomes "the existence of a variety of cultural or ethnic groups within a workplace."
The second question that comes is why expect such diversity in the workplace? The answer is simple. It is because individuals with different values, beliefs, customs, etc., come together under one roof in a workplace. This is especially true for a global workplace. A diverse workplace allows genuine talents to shine regardless of cultural barriers.
Managers who accept and tolerate cultural diversity in their organizations will gain a lot. Maintaining cultural diversity, yet, can be one of the global workforce management challenges. Organizations often fail to maintain this aspect in the long run. This, in turn, challenges the retention of the best talents.
Thus, here is a checklist for those managing a global workforce and recruiting global talents. The following are some of the most important roles that cultural diversity plays in managing a global workforce.
The Role of Cultural Diversity in Managing a Global Workforce
Gartner found that 75% of firms had a multicultural and inclusive environment within their main decision-making team in 2022. According to the survey, such variety will help these companies surpass their financial goals in the future years. This is one example of how cultural diversity plays an important role in benefiting an organization.
That said, Google, Facebook, Reddit, J&J, and Kellogg, among others, are some of the top companies to embrace workplace diversity.
By now, you're aware of the significance of diverse staff in a global workplace. Still, to offer you a better understanding, below are the key roles that cultural diversity plays in managing a global workplace.
Retention of Employees
When you embrace employees from different cultures, you show them respect. The feeling of being respected acts as an intrinsic reinforcement for those employees. As a result, they will have a higher rate of staying back. To put it simply, cultural diversity improves staff retention rates. Hyatt is one corporation making a name for itself in this field. Hyatt has promoted diversity in its workforce, resulting in long-term retention of its American employees (over 10 years).
Employees Feel Engaged
A workplace that is multicultural and welcoming is happier. How? Read the preceding section. A happier staff is a more engaged workforce.
Employees will be more involved with the firm and its goals if the management keeps them happy and makes them feel appreciated and important. As a consequence, they will give their best to do better. The inclusion of culturally diverse human resources also improves teamwork and fosters confidence between staff and the company.
Enhances Company Performace
When you focus on hiring true global talent regardless of cultural identity, you get the best of the best. This, in turn, improves the company's performance. To be precise, a diverse workforce may provide distinct perspectives, experiences, degrees of creativity, and professional skills, resulting in breakthroughs. Such advancements can broaden the company's market, client base, and revenue generation.
Better Recruitment
You may widen your offer to prospective workers if you do not limit your firm to any distinctions. You also recruit high-level applicants all across the world if you go beyond their cultural identities to see their talents and skill sets.
Google is one such company that promotes cultural diversity to manage a global workforce. It invites a diverse staff to work for it. The organization seeks global talent to provide solutions to a worldwide audience. Google's hiring procedure has been a key factor in the organization's growth. Their inspiring mantra is "never judge a search engine by its UI," which they employ for talent onboarding.
Improved Company Reputation
A corporation that values cultural diversity is seen favourably. Its reputation naturally improves among potential employees. This, in turn, can attract more people to apply to work for it. An improved reputation can also lead to higher client loyalty and retention.
Key Takeaway
The key takeaway of this blog is- "uphold cultural diversity to manage a global workforce." As companies are transcending borders to set up their businesses and employ global talents, it is crucial to realize the importance of a culturally diverse workforce. It could be the key for companies to thrive. And to help organizations recruit the best talents, IndieTalent can be truly helpful. The agency believes in diversity and assists global firms in hiring talents across different cultures, backgrounds, etc. It also provides training to accommodate workplace diversity.