The BPO industry is in need of fantastic customer support professionals for both voice and non-voice processes. Hire competent professionals from 2COMS today!
Thinking of a career in BPO Find BPO jobs here. Embrace new fields in the BPO industry
As the BPO industry continues to develop, the pressure on businesses to meet the requirements and grievances of customers is at a higher stake. At 2COMS you can now outsource non-core processes and be ahead in this competitive market. With the rising demands, BPO employees will have to upgrade their skill sets. So, with a focus on value addition, you can quickly gain expertise in specific areas and ride the wave of technological evolution. To make your mark, and be a part of this rapidly growing BPO industry, at 2COMS we are listing some of the new careers as there are exciting new opportunities available in the BPM industry.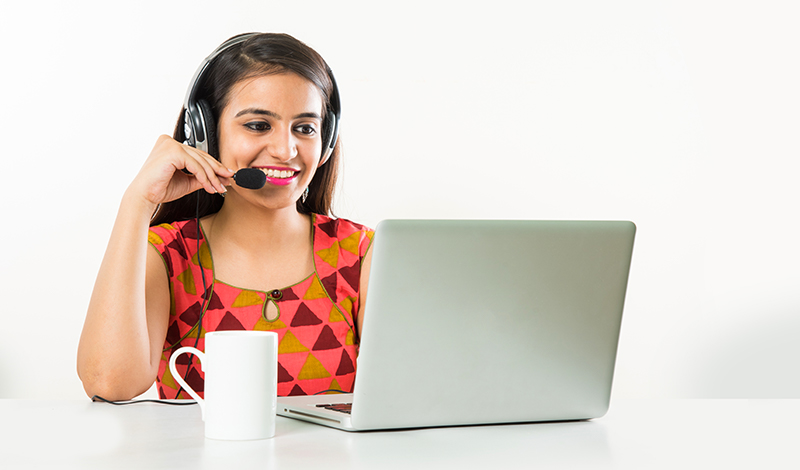 Customer Support Associate Voice- Pune
Job description
Looking for a Customer Support Associate Voice who can identify opportunities to enhance customer experience and who has proficiency in inbound calls for solving customer queries. They should have a very good Understanding of TCP/IP and of troubleshooting Network Connectivity to assist customers in making purchasing decisions and turn dissatisfied customers into happy customers.
Requirements
Any Under Graduate/ Graduate/ Post Graduate
Flexible to work in shifts.
Handle customer inquiries
Provide support and comprehensive product/service information to customers
Capable of cross-selling opportunities
Must-Have Excellent Communication Skills
Knowledge of customer service principles and practices
Must-Have Customer-Centric Approach
Service Desk (Voice) || Pune
Job description
Require a candidate who is efficient in-Service Desk (Voice) and must have at least 1 year of experience in Service Desk Technical Support. They should have basic good knowledge of computer troubleshooting and must provide excellent customer service. With providing status and updates on tickets to authorized users they should always be in line with Service Centre objectives.
Necessary Skills
Deliver customer service through multiple channels
Undertake prioritization, analysis, and diagnosis services
Support investigation and diagnosis of assigned problems
Able to take responsibility for all service requests
Ensure effective management of issues
Proactively operate the escalations procedures
Adherence to policies and procedures
Customer Service Associate (Voice Process)
Job Description
Require a Candidate who should have a minimum of 6 months' Experience in Voice Process and must have the ability to determine customer needs. This job requires a person who has immense knowledge of customer service principles and practices and a passion to resolve problems of the same with adequate information and help.
Key Skills Required
Work in different time zones
Possess good technical knowledge
Should have excellent voice communication skills- English
Ability to handle multiple tasks simultaneously
Satisfactory working in Rotational shifts
Efficient in Calling & follow up with all potential leads
Call and capture customer feedback
Good interpersonal skills and proficiency in computers
Customer Support Chat – Gurgaon
Job Description
Urgent requirement for a Customer Support Chat candidate at Gurgaon who is responsible for keeping track of customer journeys, coordinating with all internal stakeholders, and who can keep fine-tuning the customer's experience. They need to use a defined escalation path at appropriate times for timely customer issue resolution and in this profile, any Graduate Fresher Candidate can apply.
Roles and Requirements
Take calls from Global clients and initiate the response professionally
Respond to customer queries with exceptional interpersonal skills
Document processes and logging technical issues
Offer a client-centered approach in an effective manner
Build a meaningful relationship through consultative questioning
Provide a tailored resolution on all chats
Follow the support security policies while handling customer queries
Transaction Processing Analyst (AML)
Job Description
This job requires the candidate to adhere to the global AML regulatory regime and demonstrate integrity in the execution of duties. They need to deliver robust AML Compliance and review the adherence to AML processes and procedures. They are responsible for the timely and accurate completion of workload and ensure that all queries are dealt with efficiently and professionally.
Job Responsibilities
Take responsibility for the completion of support services with accurate periodic updates
Meet the required risk and compliance standard checks regularly
Have up-to-date knowledge of AML processes and procedures
Maintain Accuracy and attention to detail
Ability to understand issues and deliver solutions
Work under pressure and unsupervised
Strong organizational and communication skills
International Voice Process-Mumbai (Vikhroli)
Job Description
Having an excellent opportunity for a position in International Voice Process where the nature of the job is to have excellent communication skills and must have well knowledge of GPS and prorated billing. They need to be flexible to work across different time zones.
Requirement
Adjusts to rotational shifts
Excellent communication skills are mandatory
Should have at least 1 year of experience in the Voice Process
Any undergraduate graduate can apply
Good in Customer service
At least basic computer skills
Expert in Inbound calling
Excellent speaking and written English skills
Manage conflicts and solve problems
Positive, polite, cheerful, and courteous
Sorting out the best job can be tough and cracking it can be even tougher. At 2COMS, your career progression is well-defined which gives you a clear picture of your potential. You can count on us. If you are interested, please forward your resume to our email id or website and accelerate your growth in this BPO industry.