Top 10 E-learning trends to be aware of in 2022
As India enters the 3rd decade of the 21st century, it is witnessing technological disruptions in its education industry dominated by the latest e-learning trends. Learn about the e-learning trends that are re-shaping the education sector in 2022.
The e-learning industry is ever booming. E-learning trends have facilitated this expansion. From artificial intelligence and machine learning to gamification, the virtual education industry is leaving no stone unturned in its quest for innovation.
However, among all the trends, a few have dominated the market and captured the hearts of consumers. We will explore some of the latest e-learning trends in this post, which have a bright future in 2022 and beyond.
Let's look at how these developments have affected the education sector.
Disruptions created by the Latest E-learning Trends
It might intrigue you to learn that the first computerized training course was developed in the 1960s. But it was not until the 1990s that the e-learning sector spread its wings. And since then, the e-learning industry has flown to new heights.
Then there was the hard-hitting pandemic scenario of the twenty-first century, which forced us all to retreat to our houses and perceive the world online. The education sector preyed on the circumstance and served consumers with some of the best e-learning trends. The Indian e-learning industry has also witnessed technological disruption. In fact, between 2021 and 2025, India's virtual learning market is predicted to expand by at least $2.28 billion.
The government, private education institutions, and individual educators are coming together to make virtual education a reality for every learner. Online learning sites like Khan Academy, Udemy, Unacademy, JobsAcademy, etc. are changing the way people viewed the dissemination of education. Learners can now learn from world-class faculties while being in the comfort of their homes. And forget about one teaching pattern for all.
New e-learning trends of 2022 thrive to offer more optimized and tailored courses. Now learners do not have to spend hours in classrooms to get their doubts clarified. The one-to-one teaching method makes it easy to get the tutor's attention in real-time, making it easy to learn even the most complicated topics.
There are several ways in which e-learning is impacting the whole education sector. And thanks to its ever-emerging trends that are making learning easier. With this, we will migrate to the crux of the post-the latest e-learning trends to look for in 2022.
E-learning trends to look for in 2022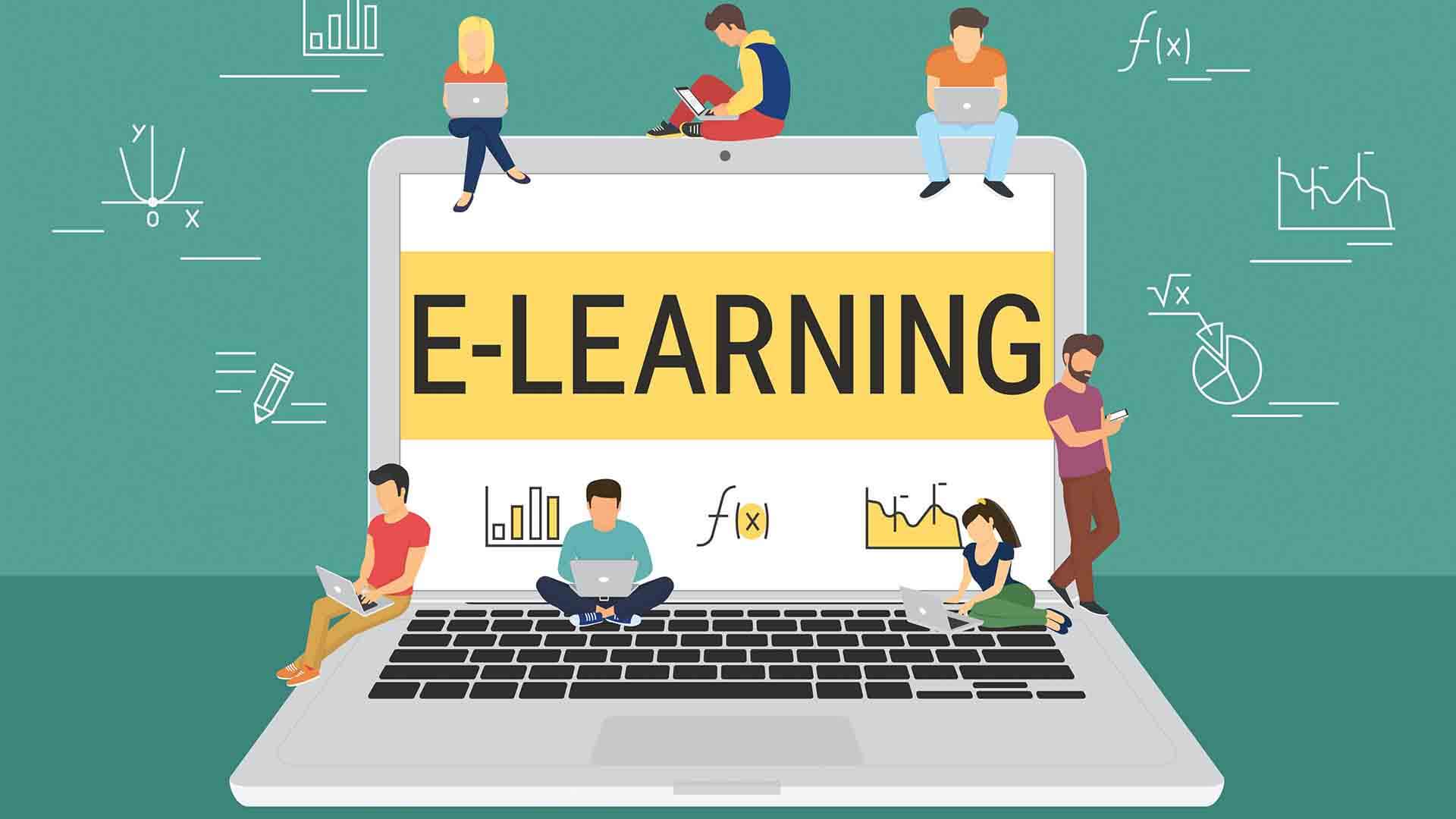 Certain e-learning trends in 2022 are dominating the education industry like never before. And with the advent of new virtual platforms, these trends are making their way to every corner of the world.
Here are the top 10 trends of e-learning that will dominate the market in 2022 and beyond:
1. Mobile Learning:
The concept of mobile learning or m-learning finds its way back in the 1970s, proposed by Alan Kay. It means learning across platforms using mobile devices, and not only mobile phones. M-learning uses technologies like mobile phones, tabs, palmtops, MP3 players, and so on. Although mobile learning does not solely include the usage of mobile phones, the advancements in the latter have given it a boost. As per recent studies, there were over 6.5 billion mobile users across the world, which is expected to cross 7 billion by the end of 2022. This enormous increase in mobile users would make m-learning a trend to last long.
Benefits:
Flexibility
Seamless access
Anytime learning
2. Gamification:
Video games or virtual games are highly immersive, especially for youngsters. Hence, gaming technology is getting used by institutions to create online lessons. Gamification is an emerging (introduced in 2003) and a new trend of e-learning that uses game mechanics to engage learners. This technique is used not only in higher education but also in the corporate learning sector. According to a recent study, more than 80% of corporate learners have displayed a high motivation to undertake tasks after undergoing gamified training.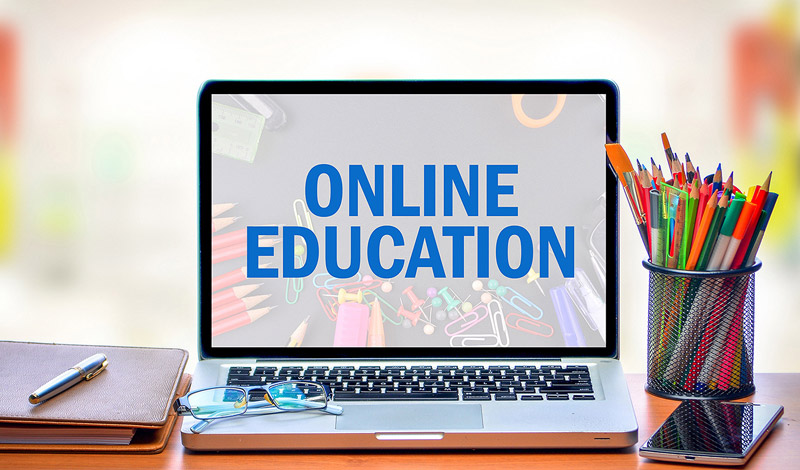 Image Credit: Gamification in training from FinancesOnline
Benefits:
Immersive
Immediate feedback
Boost learners' attention
3. Virtual Conferences:
Online learning does not need to happen in isolation and through a one-to-one approach. The term "virtual conference" is gaining attention as one of the latest e-learning trends in 2022. The virtual conference is a way through which several people can connect in a group and share their experiences and learnings. It is more like group work but virtually. Since it is an entirely online process, it has given the scope to the learners to get connected with others without going out.
Benefits:
Group work
Better networking
Knowledge sharing
4. Immersive Learning: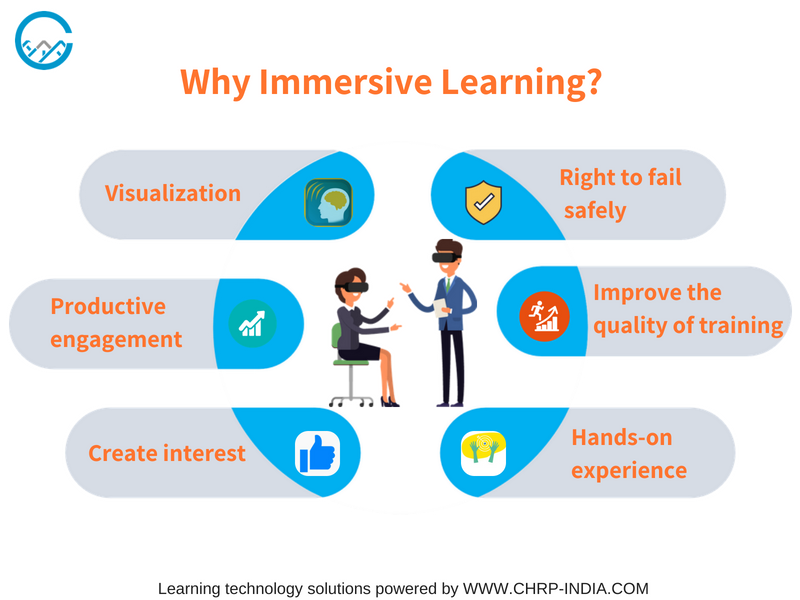 As the trend of e-learning is getting popular, experts are working to bring changes in virtual learning technologies. Nowadays, the concept of Virtual Reality (VR), Augmented Reality (AR), and Mixed Reality (MR) is paving the way into learners' everyday life. And thanks to these technologies, institutions are moving towards offering an immersive learning environment. As per a report of PWC, VR, and AR can deliver a £1.4 trillion boost to the global economy by 2030. These immersive technologies can offer enhanced training, minimizing the gap between theory and practical applications.
Benefits:
High engagement
Personalized training
Immersive
5. Adaptive Learning
Adaptive learning dates back to the 1950s, although it was given a push by technological advancements and Web 2.0. By removing the premise of "one size fits all," adaptive learning has cleared the path for individualized learning. This approach takes into account the various learning styles and preferences of students based on their online activities and reactions. The adaptive e-learning framework aims to tailor instructional content to the requirements and styles of users.
Benefits:
Personalized
Learner centric
Flexible
6. Micro-Learning:
The attention span of an average learner is anywhere between 10 and 15 minutes. But, this span can get shorter with the flow of increasing information. So, it is pretty clear that too much information in a brief period is not something desirable.
As a solution, the concept of micro-learning emerges. It is about offering small chunks of information to help learners have a smoother grasp of a new skill or topic. And although it is not a dominating trend of 2022 e-learning kaleidoscope, micro-learning is going to shine in upcoming years. This concept uses quizzes, games, and small videos to help learners go through their learning process.
Benefits:
Aids in better understanding
Shorter learning spans
Personalized
7. Scenario-Based Learning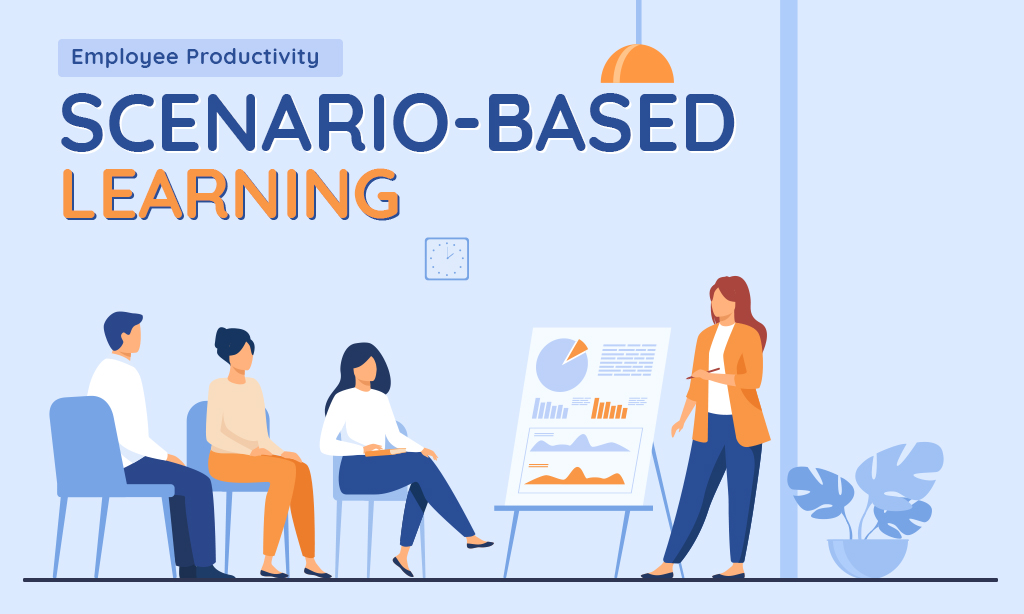 As the name suggests, scenario-based learning, or SBL, considers the real-life scenario of learners to offer lessons. Here, learners are offered something more than theoretical approaches to a lesson. For instance, while learning about leadership, along with offering theoretical study materials, instructors also provide videos, audios, and case studies of real-life leaders. This shift towards understanding the importance of a lesson in a real-life scenario is going to be one of the top e-learning trends in 2022 and beyond.
Benefits:
Real-life understanding
'Learner centric
Motivating
8. Video-Based Learning:
We learn better by watching and listening! And the concept of video-based learning has used this idea. Media-rich content has made it possible for learners to pay attention in their lessons without getting bored. How the concept of video-based learning is getting popularized can be estimated by the number of people referring to YouTube to learn new skills, and access to tutorials, demos, and so on.
As per Google, more than 85% of the US population prefers to use YouTube to learn new things, and every 7 out of 10 YouTube users use this platform to get help in their studies and works. If we take India, especially, then we will witness an entirely new trend of e-learning to go on- women learning STEM skills via online (video) classes. According to Women and Skills Report, the overall (online) enrolment of women in STEM education has increased from 26% in 2019 to 35% in 2021. This, in turn, has minimized the gender gap in STEM education to 32% in 2021.
Benefits:
Media-rich
Engaging
Appealing
9. Social Learning

Learning can take place in two ways: in separation, where students study on their own, and in social ways when students study together. Social learning borrows from the second type of learning by allowing students to share their learning opinions and experiences on a multitude of virtual platforms via chatrooms, hangouts, forums, and similar other options.
Benefits:
Knowledge sharing
Interactive
Motivating
10. Artificial Intelligence (AI)
L&D professionals are increasingly using AI to shape e-learning trends today and beyond. It is more of a technology that is embedded in today's online learning systems to create innovations. Learners may not use AI to learn something online, but it is the L&D professionals that use this technology to offer more personalized learning materials, trace learners' progress, keep track of their learning needs, and so on.
Benefits:
Personalization
Better curriculum development
Track learners' progress
Verdict
To conclude, due to hyper-technological advancements, the future of trends of e-learning will be immersive, individualized, and dominant. That said, the valuation of the e-learning market, which stood at INR 91.41 Bn in 2020, is expected to increase to INR 312.13 Bn by 2026, expanding at a CAGR of 17.5% (approx.) between 2021 and 2026. AR, AI, and data-driven applications will expand the opportunities for learners to profit from the e-learning idea.